‍
‍
Granny's Lye Soap
The basic function of lye soap at any 1880s homestead was to clean - yourself, your clothes or anything else that needed a good wash. Many an old-timer will swear by this tried and true barred beauty to even cure the itch of insect bites and poison ivy, as well as remove stains from laundry.
Made right here at Silver Dollar City by craftsman Darla Kelly, you can choose from good old-fashioned original lye soap or get fancy with different scents like Country Girl (Lavender Rose) or Rise & Shine (Citrus Mint). You can buy any of our soaps by the bar or by the log with approximately 12 one-inch bars in every a log.
Darla says making lye soap at Silver Dollar City is her "fingerprint in history." When she stirs up the huge kettle of soap, she is doing something her grandmother and great-grandmother did, and many guests describe their memories of making lye soap on the farm as they watch her. The creamy bars, with scents such as lavender, tea tree oil and eucalyptus, are her favorites and lye soap is "the only soap I use," she says. Just off The City's Square between the Leather Shop and Mountain Outfitters, come visit Darla at Granny's Lye Soap and grab a bar or two of soap to take home.
White River Bath & Body
The sign outside the store reads: Lotions, Potions and Other Notions. And, that's exactly what you'll find inside…one of the most luxurious and complete lines of bath and body care that is made right here in the Ozarks, from all-natural ingredients.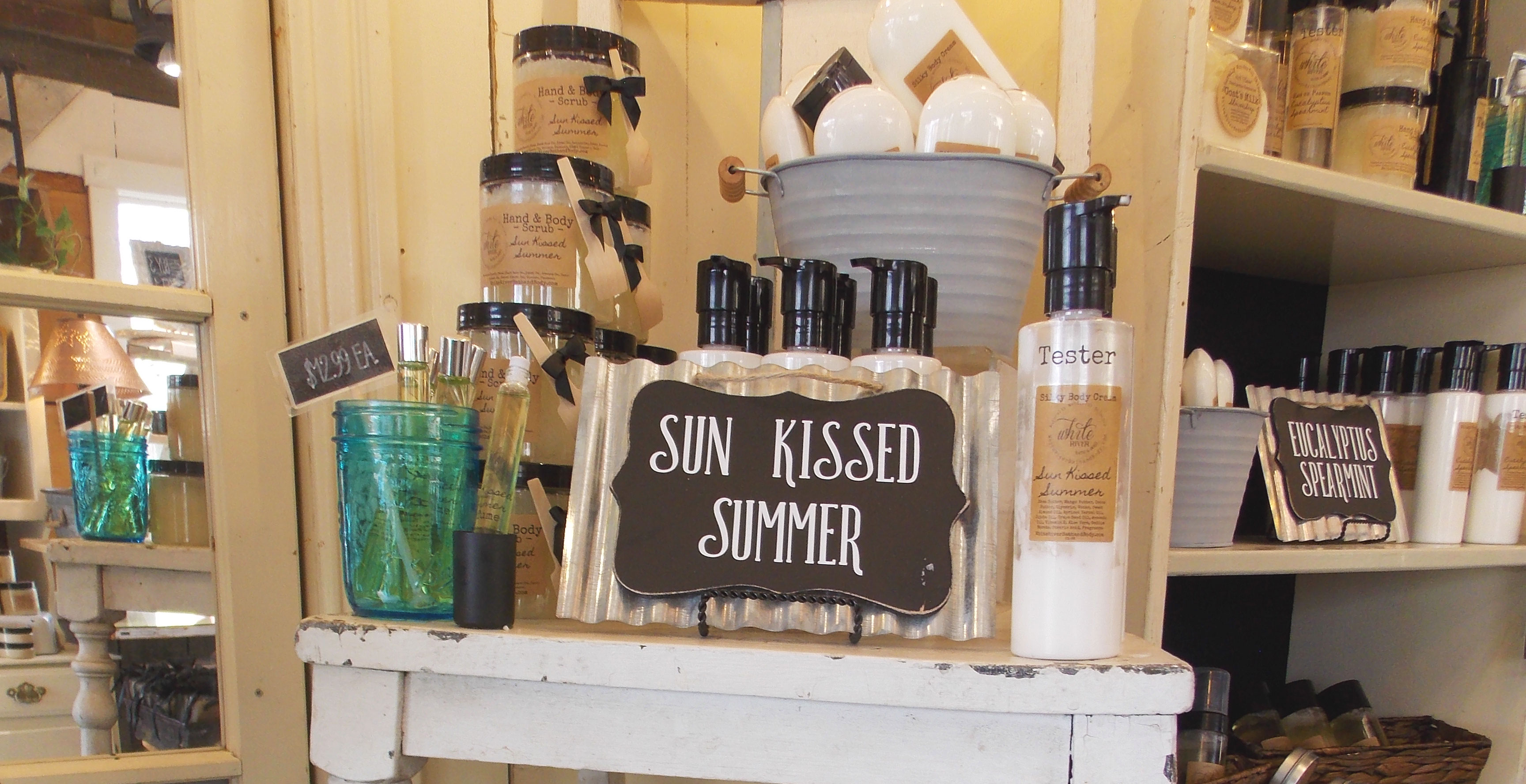 Take a journey down Valley Road to White River Bath & Body, for a wide variety of scents in the ever popular line of bath bombs, scrubs and salts. Make your soak time matter with choices like: Vanilla Jasmine, Orchard, Enchanted Forest, Sun-Kissed Summer, American Cowboy, Coconut Cove, Eternal Lavender, Eucalyptus Spearmint, American Beauty, Vanilla Almond and more.
And, find these scents in other products such as specialty creams, lotions, deodorant, lip balm and gloss, roll on perfume, soaps and more. There are even face care essentials with pimple potion, skin enhancer, face scrub, replenishing mist, breakout bubbles, mineral and mud masks.
This shop is not just for the ladies…they even have a men's line with shaving lotion, scrubs, beard oil, exfoliating soap squares, muscle balms and more. Stop by the shop today for your skin care essentials!