It's almost that time of year again when soulful gospel music resounds through these Ozark hills - Silver Dollar City's Southern Gospel Picnic! From the sound of sweet harmonies to the smell of fried chicken wafting through the air, you'll feel like you're back on grandpa's front porch listening to the family sing hymn after hymn. Here are 5 ways you can enjoy all that this festival has to offer!
1. Southern Gospel Picnic
How sweet the sound of southern gospel music! With over 70 different groups and performers making their way to Silver Dollar City stages, it's no wonder Southern Gospel Picnic is one of America's Largest Southern Gospel events. Spend your day on park listening to a never-ending supply of harmonious sounds and leave with the tune of your favorite hymns stuck in your head.
2. House of Chicken & Fixin's
This year we're pleased to feature recipes from cookbook author and founder of Southern Plate, Christy Jordan. Christy has handpicked some of her favorite dishes for us to offer exclusively at The House of Chicken and Fixin's only during Southern Gospel Picnic. This all-you-care-to-eat feast will include her famous Angel Chicken, Sticky Chicken and Lemon Parmesan Chicken along with good old-fashioned Fried Chicken. Plus, don't miss all your favorite sides and Christy's decadent desserts including Magic Lemon Cake and Homemade Banana Pudding.
3. Southern Nights in Echo Hollow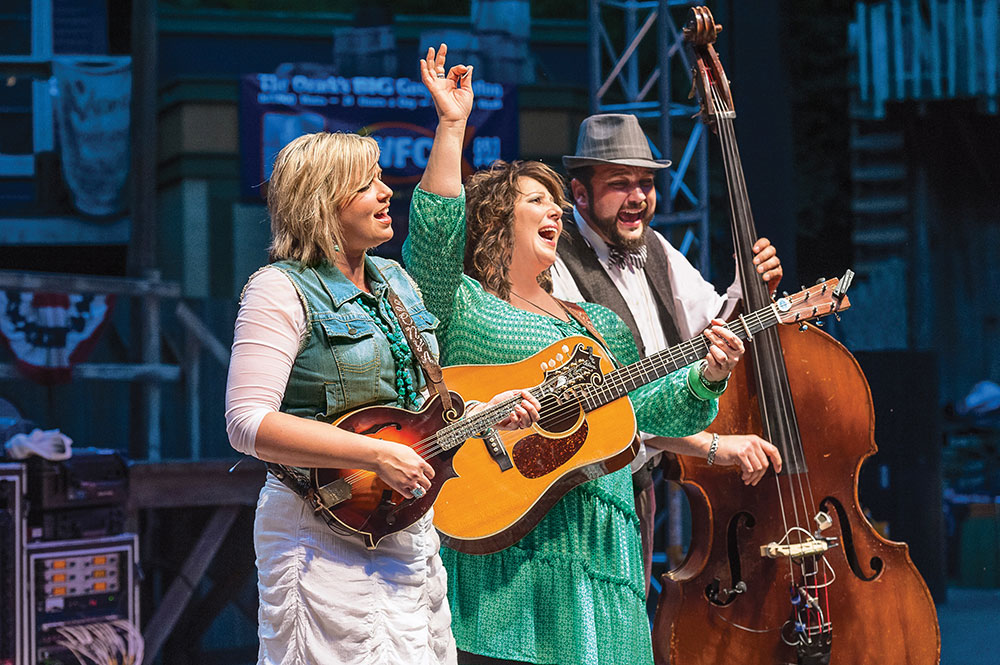 Keep the music playing into the night with Southern Gospel Nights in Echo Hollow® Amphitheatre! All twelve nights of the festival, enjoy a different concert featuring your favorite Southern Gospel performers. Delight in the sounds of soulful piano melodies as you wait for the show to begin, then prepare to be wowed as you listen to the melodic tunes of Ernie Haas & Signature Sound, Michael English, The Isaacs, The Hoppers, and many others!
4. Southern Gospel Box Suppers
With the Southern Gospel Box Suppers you can experience all of the entertainment and talent that Southern Nights has to offer while enjoying a delicious meal from the Culinary & Craft School. Feast on a hearty, homemade meal whilst listening to the harmonious sounds of gospel music from the comfort of your very own rocking chair on the Midwest Living® Culinary & Craft School's back porch. Dinner with a view, and a show - talk about a win, win, win!
5. Southern Gospel Music Cruises
‍
Take the gospel music to the lake this fall with a Southern Gospel Cruise aboard the Showboat Branson Belle! During Southern Gospel Picnic, enjoy an afternoon lunch cruise around Table Rock Lake featuring all things gospel music. Savor the magnificent sounds as Southern Gospel greats sing the all-time favorite songs. With only a handful of cruises available, be sure to book your seat before they're all gone!
Insider tip: If you plan on coming to the park more than one day to watch the talented performers, make sure to purchase a 2017 Silver Dollar City Season Pass! A Season Pass gives you unlimited visits for less than 2 one-day admission tickets, so you'll get the best deal around all the while enjoying the sounds of sweet, Southern Gospel music.